Should I Join A Real Estate Team? – Pros and Cons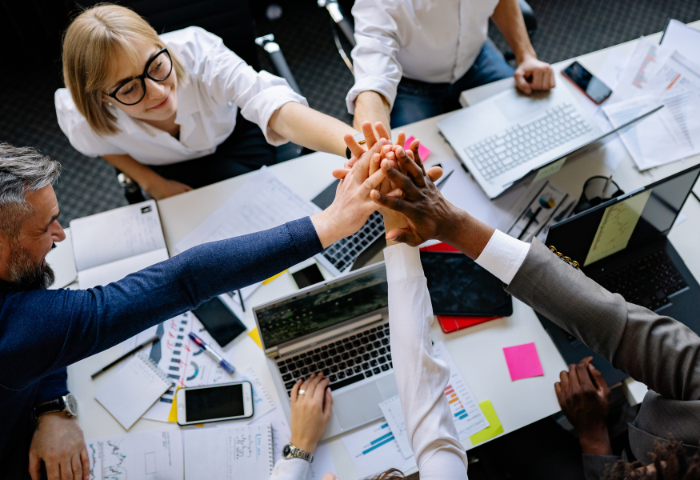 Should you join a real estate team? What are the things I should consider when joining a real estate team? Don't worry, I wondered the same questions when starting my career.
Things we're a lot different nearly 40 years ago when I became a realtor.
However, I have been asked a lot over the past few years given post pandemic, recession, and rising prices if a new realtor or even an existing realtor should join a real estate team.
Advantages of Joining A Real Estate Team
The main advantage of joining a real estate team is you have stress level. The brokerage or person heading up the company takes on many of the responsibilities leaving you to concentrate on getting listings and building your client base.
Here are a few of my favorite reasons for joining a real estate team.
Gain invaluable experience and FAST
Right out of the gate from joining a team, it allows you to be close to other agents some of which will be more experienced than you are. You get to see how they handle leads and clients, which can help you build your business faster.
Leads are another important factor. When your first starting your real estate career or have been it in few years, leads given out by the team leader makes it easier to find and land a client.
Get training and support
As a new agent, it can be overwhelming to get all things done from marketing and networking to showing homes and finding listings. There is always one more thing to do.
But by working with a team, you get professional support from experienced agents who each have special gifts in a specific area; be it social media posting, writing up offers, negotiating, generating new leads, and more.
Teams will offer a wide range of different training options, everything from board room training to in-the-field experience. Make sure they offer group or 1:1 training versus being handed a book to read; DVD's, podcasts, and books are also great but nothing replaces live or virtual training.
Just think about how much time you would save by discovering a clear path to building a profitable real estate business with the tools, tricks and strategies of those who have already come before you.
Opportunity to be mentored
Similar to training but offers more personalized approach to professional development where less experienced real estate agents seek advice and support from a more experience realtor.
Typically, a key indicator to finding a mentor is results. Look to the total number of homes sold, listings and overall transactions. A realtor performing a very high level is the results in number of homes sold. Look for someone in your team who is performing at a very high level and ask if they'd consider mentoring you to become as successful as they are.
Always keep on learning. Personal growth is key for any career but especially in real estate.
Keep moving forward
Working alone offers you more control of your time, it also gives you the chance to do what I call "squirrel," with doing other things besides focusing on your work. Some call it procrastination while others dilly-dallying.
By working in a team, you are automatically more accountable to your team leader, team, and administrative support.
The not so favorable reasons to join a real estate team.
Get smaller commission cuts
Once you are part of a team, the leads, website and maintenance, office space, training, and all other things covered by the owner of the company. While sharing expenses with your team will help you cut costs, it also means you get a smaller commission cut.
You're not longer in charge
When working in a team you always have team leaders or the owner who is in charge of running the entire team.
Some might think not being able to call the shots and having to answer to the boss or team leader stifling.
However, these are leaders who should have more experience or better results than what you've done so far in your real estate career. This means you can learn from an "expert" in your field.
Some see this loss of independence and decision making authority infringing on freedom and flexibility.
Watching out for toxic company culture & teams
Continuing from the previous point, the company or team culture is not always a good fit. If it doesn't feel right to you, don't try to force it. Many other companies exist and rather than be unhappy at some point down the road, it's better to start off on the right foot with team and culture your excited to be in.
You have to follow someone else's brand
Something real estate team, you put a lot of effort into building another person's brand rather than yours. It also means, you use their colors, logo, and overall design. For some realtors this may not see this as a con rather a pro however it is worth mentioning.