Your 2023 New Year's Resolutions: how to set and reach resolutions in the new year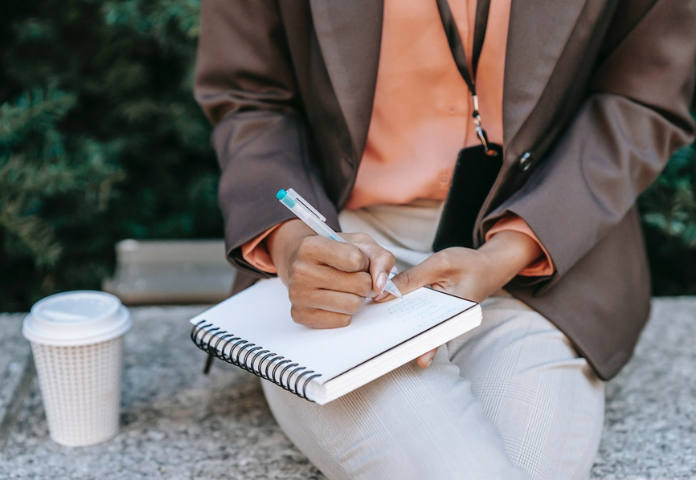 Do you plan on setting new year's resolutions for 2023 for yourself and your real estate business?
If you're like many people, the answer is likely yes.
Whether you want to call it setting goals or New Year's resolutions, having New Year's resolutions for you and your business is a really good thing.
Setting New Year's resolutions is a long-standing tradition beginning around the 17th century with the idea of making and breaking pledges. An article from a Boston newspaper from 1913 featured the first recorded phrase "New Year resolution."
However, by February 80% of New Year's resolutions fail according to virtually every study around. And, yet every year more than 50% of people make New Year's resolutions to lose weight, quit smoking, exercise, save money, get a raise, get a promotion, buy a home, and more.
So, why do so many people fail to reach their New Year's resolutions each year?
There are many reasons why New Year's resolutions are not met, and it has a lot to do with how you set your resolutions.
How will you do it?
What tools, strategies, or resources do you need to make it happen?
What is the specific result you will accomplish?
Those who stick to their resolutions have an understanding of why they choose the resolution or goal, and the purpose for doing so.
Resolutions like goals are important in life because they can help you grow, learn a new skill, build confidence, and ultimately fulfill your dreams.
Here are some things to think about when setting New Year's resolutions in 2023.
Be sure to create SMART goals.
Maybe you've heard of SMART goals. It means that each goal you set should be Specific, Measurable, Attainable, Realistic, and Timely. This is a good guideline and certainly makes for effective goal-setting.
Envision yourself already accomplished it.
Have you ever stopped to think about exactly what your resolution or goals look like? Visualizing your resolutions for 2023 is one that will keep you motivated and can be especially fun if you create a vision board.
When you physically write down your resolutions or goals and create a collage of pictures of what you want to accomplish, you are more likely to commit them to memory.
If you can't remember your resolutions, it would be hard to achieve them.
Here are some ways to visualize your goals:
Create a blog to talk about real estate and include your goals
Create a vision board (a fun project for those who are crafty
Keep a journal
Keep a picture handy of what your goal is on the bathroom counter or nightstand table
Try to break your resolutions apart into smaller ones.
Have you ever tried to accomplish a gigantic goal and felt overwhelmed in trying to reach it?
This is why breaking your resolutions and goals into smaller ones can make them easier to achieve, and it reduces the overwhelm.
As you are setting your New Years' resolutions for 2023, it can be super easy to think that you have an entire year to work on them. Then, for example, October 1st rolls around and you've not worked on your goal at all.
One way to approach your 2023 resolutions is to think about the top 5 goals you'd like to accomplish then list out the steps or things you need to do to complete them.
For example, if one resolution is to be more active (and consistent) on social media, your list may look like this:
Create a quarterly social media calendar
Create a brand guide
Hire or create a series of Pinterest, Facebook, and other social media channel templates to rotate through
Determine in the calendar what topics to focus on
Schedule it into your calendar.
Once you've determined your most important resolutions and goals, it is good to add them to your calendar. Break down each step required to achieve each one. If you're hoping to increase your real estate listings, for example, you might break it down into steps such as: increase my mailouts, consistently post on social media and get 20 more leads each month.
Then, block out the time. You can use a calendar app, Google calendar, paper planner, or whatever works best for you to schedule those items. Schedule time to post on social media each morning and make time to record your numbers on your calendar or planner. When you make appointments with yourself and block out time, you make your resolutions and goals a priority.
Believe in yourself.
If you really want to achieve your New Year's resolutions, believing in yourself is really important. If you don't believe you can do it, nobody else will either. Commit to staying positive and keep your eye on the end goal.
When setbacks occur and chances are they will, don't beat yourself up. Instead, give yourself grace and keep going. The successful realtors keep getting up, even when times are tough.
Make sure to celebrate each small victory. Keep yourself positive and track your journey to remind yourself of how far you've come.
What are your 2023 New Year's resolutions?